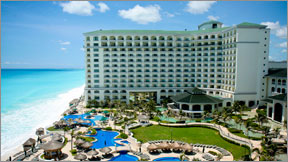 Worldmark Timeshare Inventory
Purchase a lifestyle that changes with you! You select the level of credits that meets your vacation needs. We have a variety of credit/point packages available that generally includes 6000, 7000, 8000, 10,000, and 12,000 credits. Occasionally we list Worldmark accounts from 15,000 to 50,000.

Selling Worldmark® Timeshare Ownership for over 17 Years
Over 1,500 Worldmark Timeshares Sold
No Upfront Fees
Sold 100% of all Timeshare Listings, 80% in 1st 6 weeks
Michael Dosh, CEO of Best Timeshare, is the industry leader in Worldmark® by Wyndham (formerly Trendwest®) Timeshare Ownership. He specializes in Worldmark® by Wyndham timeshare ownership resales and online inventory. He is a trusted Worldmark veteran, never charges upfront fees like other Worldmark timeshare sellers, and best of all, he enjoys a perfect resell record. He will sell your Worldmark® by Wyndham timeshare, probably within the 1st 6 weeks of the listing!
Call Michael today at 509-670-8622 or complete his short contact form and he will contact you immediately.
We believe Worldmark by Wyndham® Resorts are by far the finest, most flexible timeshares available in the industry today. We know because we have researched the industry. Trendwest builds beautiful resorts and once you are an owner of Worldmark Vacation credits you will be able to use your credits in (1) any size unit, (2) any time of the year, (3) at any Worldmark resort!
Best Timeshares was founded by Michael Dosh, a veteran in Worldmark® by Wyndham (formerly Trendwest®) timeshare ownership and resales. Michael is one of the very few Worldmark® by Wyndham resale partners that worked with Trendwest before founding BestTimeShare.net. Whether you're an owner selling Worldmark timeshare ownership, are a friend of someone that owns a Worldmark timeshare, are interested in purchasing new timeshare ownership after having attended a Worldmark presentation or even if you are not familiar with Worldmark but are interested in timeshare ownership, Michael has the integrity, knowledge and seasoning to educate you and guide you seamlessly through your timeshare ownership process.
What is Worldmark by Wyndham Resort Timeshare Ownership?
Wyndham develops, markets and manages Worldmark resort properties worldwide. Wyndham transfers ownership of these resort properties debt-free to Worldmark who ends up owning, operating and maintaining them. The Worldmark by Wyndham ownership program offers more than 94 resorts around the world to owners that purchase credits. The reason Wyndham entered the timeshare market was because it found traditional timeshare ownership to be too restrictive.
View Our Worldmark by Wyndham Timeshare Inventory
The major benefits to Worldmark by Wyndham ownership is that you decide when, where and how to spend your vacation. Worldmark by Wyndham imposes no length of stay limitations and your ownership rights allow you to stay for one day, one week or one month. In addition, your Worldmark ownership rights allow you to choose the condominium size depending on the number of people with whom you are traveling. You can even plan your vacation ahead of time or at the last minute. You can secure a condo at any time of the year thus never locking yourself into traveling at the same time of year, every year.
Once you become an owner in Worldmark by Wyndham resort properties, Worldmark provides an online directory that lists the credit requirements for each condo in each resort property in addition to information on resort amenities, local activities and seasonal attractions. You can get a feel for the vast amount of information provided to you by visiting www.WorldmarkTheClub.com.
The Benefits of Resort Timeshare Ownership in Worldmark by Wyndham
Timeshare ownership has become an increasingly popular mode of vacationing over the past 40 years. Consider this: if you book a hotel, you are subject to availability, are treated as just another guest and must pay the ever increasing room rates. Even with non-Worldmark by Wyndham timeshares, you do secure ownership in a property that is yours and you hedge inflationary room rate increases. However, if your timeshare is not a Worldmark by Wyndham timeshare, it can only be used at specific times of the year and it's usually the same room.
Worldmark by Wyndham has answered the question on why to buy timeshare ownership with them. They have taken the timeshare concept and contoured it to your needs. With Worldmark by Wyndham timeshare ownership, your resort accommodations are luxurious and you are not locked into traveling at the same time each year. Moreover, you are not locked into the same room size requirements in case you decide to travel with more or less people each year. And, most importantly, you are not locked into the same location year after year and its timeshares are affordable. Worldmark by Wyndham timeshares are more impressive than and, in many instances, comparable to 5-star resort hotel accommodations.
Buying Worldmark by Wyndham Timeshare Ownership
You can buy Worldmark timeshare ownership by purchasing credits through Wyndham. Credits are spent like currency and you can choose from many resorts in the Worldmark network of resorts.
Wyndham has headquarters in Washington, Las Vegas and Florida, and operates 94 of Worldmark's resorts in the United States, British Columbia, Mexico, Fiji, the Caribbean, and Australia. Your choice of worldwide resorts expands to over 5,000 resorts if you utilize Wyndham's international exchange partner, Resort Condominiums International (RCI). Worldmark is a subsidiary of Wyndham Worldwide which operates the world's largest vacation ownership business and is the largest company in the U.S. hospitality market.
Imagine the freedom of vacationing whenever and wherever you want proudly in your own WorldMark timeshare! Why exist in a small hotel, when you could be in a fully furnished condominium in luxurious surroundings at The Club! You can start enjoying fantastic vacations, every year–not for a few years–but for the rest of your natural life!
Easy Timeshare Purchasing Options!
You will find buying timeshares through BestTimeshare.Net is easy, professional and currently at a price you can't refuse!
All Wyndham/Worldmark The Club® Ownership offered by BestTimeshare.Net has been previously owned, and for one reason or another the owner has decided to sell. All Timeshare Ownership includes the Premiere package, with full Bonus Time! This means…in most cases you will start with extra vacation credits in your account, credits the previous owner had never used. In other words, you will save thousands of dollars and enjoy the exact same ownership!
In the industry, we have noticed a common awareness of owners–"With timeshare you go, without it you don't and the time slips away."
Again we are the leader in Worldmark Timeshare/Wyndham Timeshare. We specialize in WorldMark and Wyndham timeshare resale's and online inventory.
Please take a moment to look around, enjoy your visit and then give us a call, E-Mail, or text to (509) 670-8622.
View Our Worldmark by Wyndham Timeshare Inventory!
Please Note: We are not owned by or affiliated with Wyndham Resorts, Inc. or Worldmark The Club. We are independent and offer a service to buy and resell the Worldmark Memberships
Contact Us at info@besttimeshare.net
Worldmark Timeshare Research and Publications
Worldmark Timeshare Credit Prices: Too Good to Be True?
RCI/II Timeshare Credit Exchange
Worldmark Timeshare Maintenance Fees – Still Low After All These Years!
The Best Way to Spend Worldmark Points
Don't Wreck Your Vacation! Stay Out of the Timeshare Office